NEW ARRIVALS: WELCOME AND ORIENTATION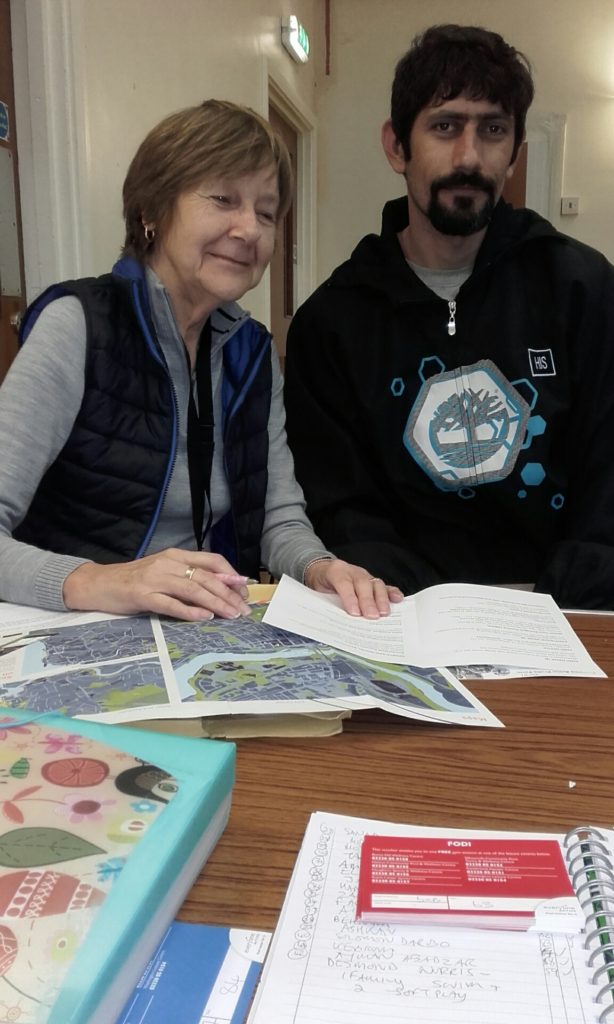 Asylum seekers arriving in Sunderland are welcome to come to our drop-in for registration and orientation. There they will meet our volunteers and volunteer interpreters who will give out the FODI welcome letter (translated into five major languages) go through the new arrivals information ( SEE LEAFLETS BELOW) and check whether they have a GP and solicitor; we also signpost people to ESOL and to other agencies for advice or assistance.
FOR NEW FAMILIES: We have volunteers who visit all new families and help them settle here by taking them to local schools and helping them register at their GP and deal with any housing issues.
YOU CAN DOWNLOAD THE LEAFLETS HERE:
THIS PROJECT WAS FUNDED BY:
COMMUNITY FOUNDATION TYNE AND WEAR NEW BEGINNINGS FUND