Friends of the Drop In for Asylum Seekers and Refugees in Sunderland
FOR CORONAVIRUS UPDATE AND LIST OF SERVICES PLEASE CLICK HERE
REFUGEE WEEK 15TH – 21ST JUNE 2020

IMAGINE
Refugee Week is a UK-wide festival held every year around WORLD REFUGEE DAY on June 20th.
Sunderland Refugee Week celebrates the contribution of refugees to our society and remembers why people are forced to leave their homes and seek asylum. 2020 REFUGEE WEEK is still happening with the theme 'IMAGINE' but like most events this year it will be digital and in Sunderland there are a number of stories, collections and events to share. SO JOIN US…
WALK OF SANCTUARY
MONDAY JUNE 15th – Sunderland City of Sanctuary start off the week with their Walk of Sanctuary when we remember how people travel to get here. This year City of Sanctuary Chair Chris Howson will walk at 2 metres apart with different members of the refugee and voluntary community accompanying him on sections of the walk around Sunderland's landmarks with a send off on zoom at 9am by the Bishop of Durham.
LIGHTING UP THE SUNDERLAND BUILDINGS FOR REFUGEE WEEK –

Sunderland City Council
Civic landmarks will be lit up in blue on the Monday evening to symbolise the skies and seas shared in every journey through life.
Deputy Leader of Sunderland City Council, Councillor Michael Mordey, said: "We are proud to support Refugee Week which provides us all with a chance to learn more about the life and death decisions facing people escaping war and persecution, and better appreciate the cultural and social contribution they make to the world. "
CORONAQUILT
We took inspiration from art refuge's project CORONAQUILT which they describe below
"We at Art Refuge have dreamt up the Coronaquilt project to bring people together both through a virtual global platform, and at a community level….A quilt is a protection, a cover, or blanket, its patchwork structure bringing individual squares together."
Art refuge suggested we make our own community quilt and here in Sunderland we asked the refugee community and voluntary agencies to send in photos of what they have been doing during lockdown. A huge thank you to Billy Broad from GENTOO housing association for putting together our coronaquilt and video of all those shared images. They show our common humanity throughout lockdown.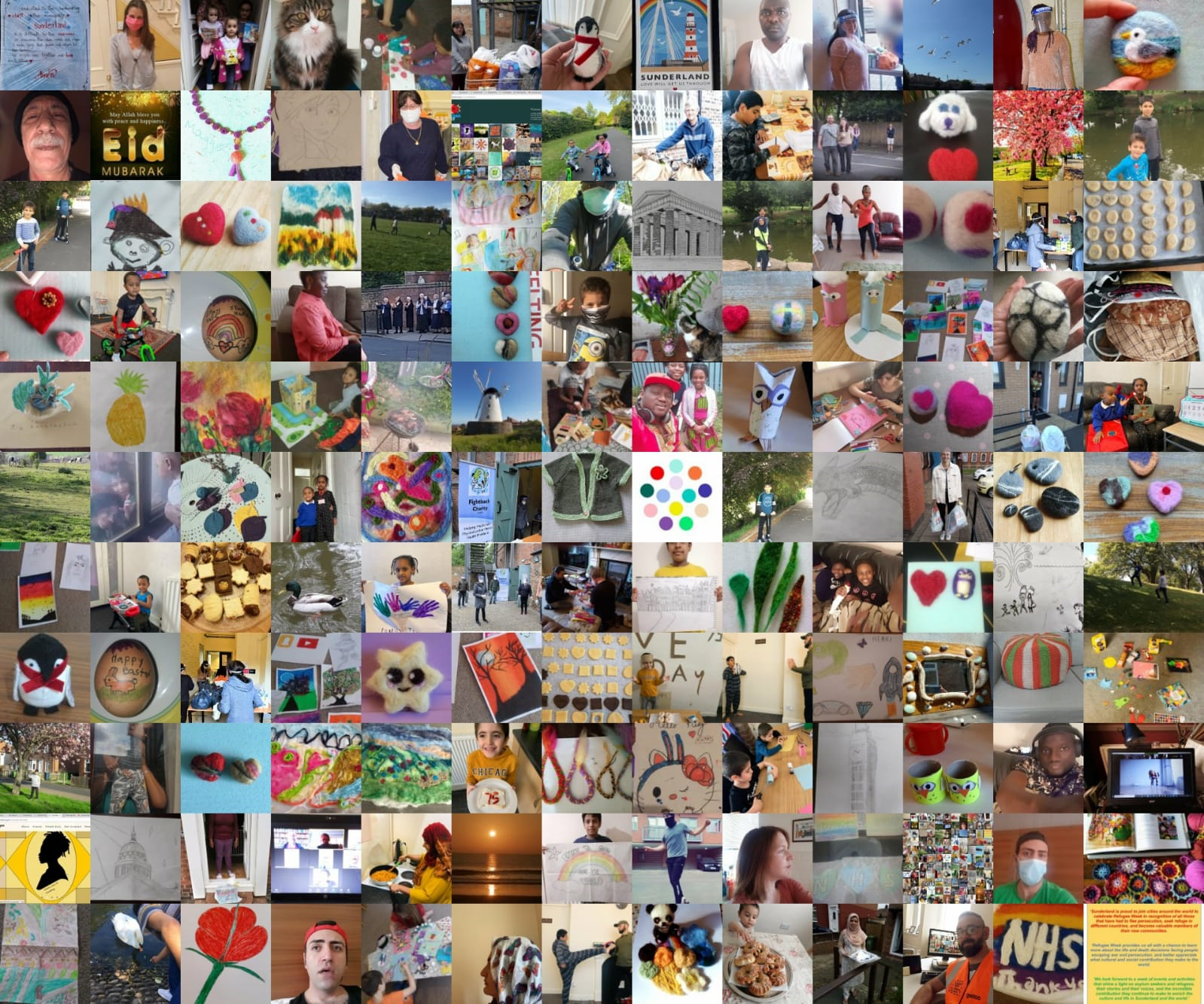 ---
---
REFUGEE STORIES WITH SKIMSTONE ARTS
Skimstone Arts' Mission is 'To support diverse artists, people and communities at risk of social isolation to create work with, for and about the world that matters to them.' www.skimstone.org.uk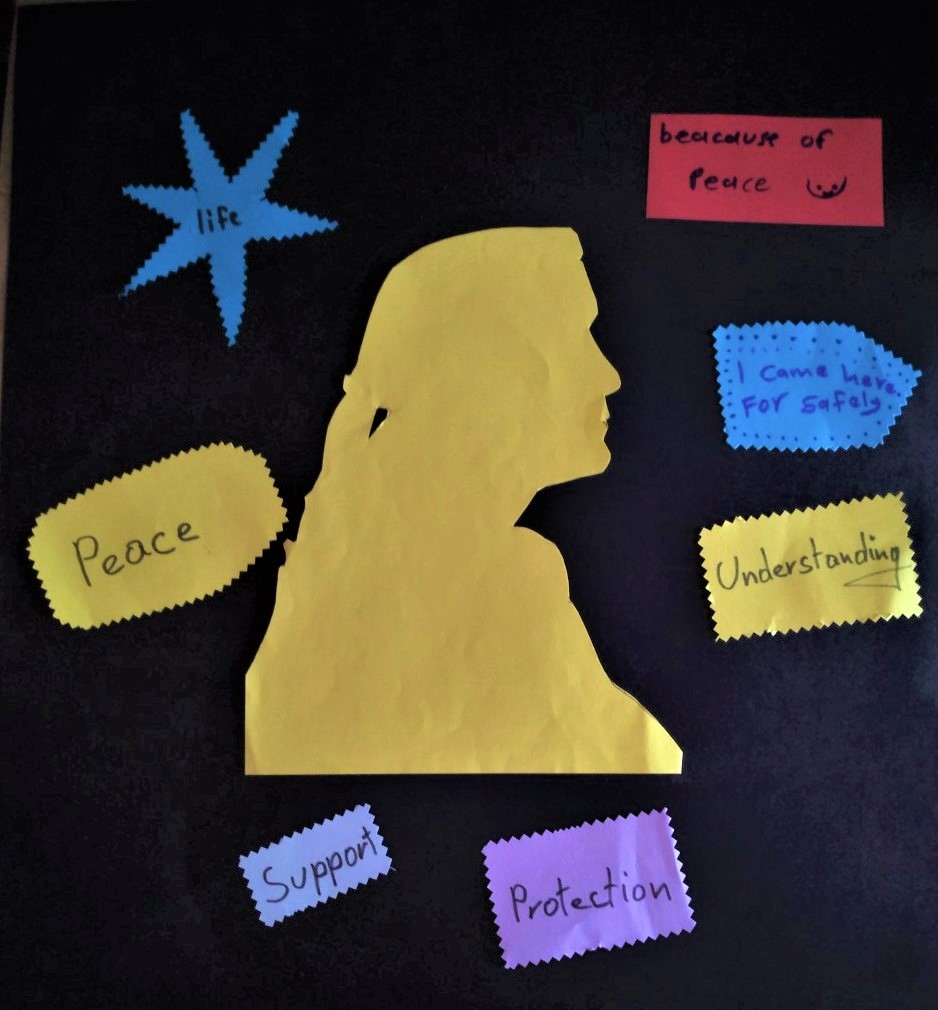 Skimstone had to postpone their scheduled performance of Peace Procession 3 meant to be held this week at Sunderland Museum and have instead supported refugees in telling their stories. A thanks to Claire from Skimstone for producing these stories.
CLAUDIA'S STORY – WATCH HERE https://vimeo.com/428599038
Claire, Artistic Director from Skimstone Arts met Claudia on Zoom, through FODI and listened to her story. "I thought Claudia was brave, clear and inspiring to share her powerful story via Zoom. It's moving and also uplifting and talks about how Sunderland has made a difference. I look forward to meeting Claudia in person when we are eventually in post lockdown. "
Claire has since met Aby and recorded his story and how he has settled in Sunderland.
ABY'S STORY WATCH HERE https://vimeo.com/430035439
Skimstone Arts will be celebrating refugee communities they have worked with through sharing videos and photos as part of Refugee Week.
SANGINI AND FODI ARTS PROJECT
Following a pre-lockdown collaborative ARTS project between Sangini and FODI women's group, we have been led by artists Padma Rao and Miki Zea to work together on felting and drawing inspired by the joys of lockdown creativity. This teaching has been funded by COVID 19 response funding from Cultural spring with FODI materials funded by WCDT Wearside Community Development Trust and National Emergency Trust at the Community Foundation Tyne and Wear. The results have been a joy of daily sharing on social media groups and many images are included in the Coronaquilt. Join Padma on an abstract drawing project here https://m.youtube.com/watch?v=BQAAJzlGdyo
SUNDERLAND MUSEUM
Sunderland Museums and Sunderland Culture are also taking part in Refugee Week, with links to online activities and other content available at https://sunderlandculture.org.uk/refugee-week-15-21-june/
There are links to a film about the refugee experience in Calais, a film about the play Adrift and its impact on primary school children in Ellesmere Port, as well as a film made in Sunderland as part of the 'Who Do You Want To Meet' project when FODI members took part in shared dance classes with 'Falling On Your Feet' group and joined a local writing group to tell stories made possible by the Great Places Project through Sunderland Culture.
There are also more opportunities to take part in the art activities that link to the exhibition 'Journeys Drawn' shown last year at Sunderland Museum.
REFUGEE WEEK ZOOM OF SANCTUARY PARTY
To finish off the week we will celebrate with a zoom party on Saturday June 20th at 6pm.
Share a song or a story or just say hello..
Contact Sandra at FODI for the link fodi.sunderland@outlook.com 07525853913
Or Chris Howson City of Sanctuary chaplain@sunderland.ac.uk
Thanks to A for sharing this song in Farsi ( Persian)
A says, "It's about a lover who has to give up his love.
He thinks he can forget it by leaving and saying goodbye
but he saw that he was more in love than before."
FODI achieved charitable status in July 2013 and our registered charity number is 1176524.
FODI has no religious affiliations. All asylum seekers and refugees are welcome.
Social Media: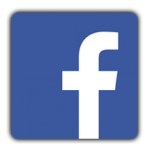 Funders:
We are very grateful to the Lloyds Bank Foundation who are currently the main funders of the Drop-In and our core costs, and the NHS Sunderland Clinical Commissioning Group who fund the various activities and outings we run for our members. We thank the Community Foundation Durham tampon tax fund and now Sunderland Council for funding our women's group and to Sunderland Culture who have funded 'Who do you want to meet' projects. We also thank the Community Foundation Tyne and Wear- National Emergency Trust, the WCDT – Wearmouth Community Development Trust, The PCC – Police Crime Commisioner's office and Cultural Spring for their emergency funding during the COVID 19 crisis.