Welcome to FODI
Friends of the Drop In for Asylum Seekers and Refugees in Sunderland
ABOUT FODI
Friends Of the Drop-In (FODI) officially began on 30/11/2011 when its constitution was signed.
It was the vision of a group of people who had supported the Drop-In for many years and wished to expand on the work being done there.
FODI achieved charitable status in July 2013 and our registered charity number is 1176524.
FODI has no religious affiliations. All asylum seekers and refugees are welcome.
Social Media: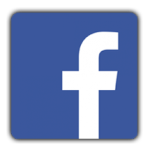 FODI Mission Statement:
FODI aims to improve the mental health and well-being of the asylum-seeking and refugee community of Sunderland. In doing so we hope to lessen their social isolation and promote their integration into the wider community, by supporting and extending the activities of the Drop-In currently run on Wednesday afternoons.
Objectives:

1. To provide opportunities for the clients of the Drop-In to participate in wider societal activities of a suitable nature.
2. To foster closer links into the wider community, providing opportunities for clients to link into this.
3. To work in partnership with other local organisations/groups to further this aim.
Funders:
We are very grateful to the Sir James Knott Trust and the Lloyds bank foundation who fund the running of the Drop-In and the NHS Sunderland Clinical Commissioning Group, who fund the various activities and outings we run for our members. We thank the Lloyds Foundation, the SCCG and Allen Lane for funding our Project Development Worker, to Comic Relief for our football project with Young Asian Voices and to the Hospital of God at Greatham, the Hadrian Trust, Linden Family fund and Community Foundation Durham tampon tax fund for funding our women's group.