Welcome to FODI
Friends of the Drop In for Asylum Seekers and Refugees in Sunderland

FODI JOB OPPORTUNITY FOR 6 MONTHS
 COVID Champions Co-ordinator for Asylum Seekers and Refugees (part-time)
This role is part of a city wide BAME, Refugees and Asylum Seekers COVID Champions project for Sunderland

PLEASE CLICK HERE TO DOWNLOAD JOB DESCRIPTION
FOR CORONAVIRUS UPDATE AND LIST OF SERVICES PLEASE CLICK HERE
Activities during COVID can be seen in the two short films below:
WOMEN'S DANCE ON ZOOM AND IN MOWBRAY PARK AND THE DROP-IN AT SUNDERLAND MINSTER FOR FOOD, CLOTHES AND EQUIPMENT.
We would particularly like to say thanks for the emergency funding during COVID 19 from the Community Foundation Tyne and Wear, WCDT Wearside Community Development Trust, Police & Crime Commissioner and Sunderland Council. We would also like to thank our amazing team of volunteers without whom FODI would not exist and our partners Tracey West dance practitioner, Sunderland Minster and Roker Life with Social chef for all their support.
REFUGEE WEEK 2020
WE ALSO SHARED  ALL OUR ACTIVITIES DURING LOCKDOWN ON OUR REFUGEE WEEK 2020 PAGE.  TO VIEW CLICK HERE
FODI achieved charitable status in July 2013 and our registered charity number is 1176524.
FODI has no religious affiliations. All asylum seekers and refugees are welcome.
Social Media: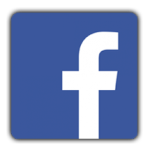 Funders:
We are very grateful to the Lloyds Bank Foundation who are currently the main funders of the Drop-In and our core costs, and the NHS Sunderland Clinical Commissioning Group who fund the various activities and outings we run for our members. We thank the Community Foundation Durham tampon tax fund and now Sunderland Council for funding our women's group and to Sunderland Culture who have funded 'Who do you want to meet' projects. We also thank the Community Foundation Tyne and Wear- National Emergency Trust, the WCDT – Wearmouth Community Development Trust, The PCC – Police Crime Commisioner's office and Cultural Spring for their emergency funding during the COVID 19 crisis.