Friends of the Drop In for Asylum Seekers and Refugees in Sunderland
CURRENT SERVICES:
ST MARY'S DROP-IN EVERY WEDNESDAY 12-3PM
 St Mary's parish centre, Bridge Street, SR1 1TQ
Service providers currently attending are NERS – North East Refugee Service, Sunderland Council Housing and MEARS workers.
For more information contact FODI MANAGER Sandra Watt tel. 07525853913 or email fodi.sunderland@outlook.com
WOMEN'S GROUP AT TRINITY CHURCH
The women's group at Trinity Church, Stockton Road, SR2 7AQ is every Friday  during term time 10-1pm
BLUEWAVE DANCE PROJECT STARTS SEPTEMBER 30TH UNTIL NOVEMBER 18TH
Dance class with Tracey West followed by art/craft/costume making activity. Creche available, travel expenses provided for those living far out of the city centre.
SUNDERLAND MINSTER DROP-IN AND COLLECTION DAYS
These successful collection days for food, clothes, toys and equipment set up as an emergency response during Covid will now continue every two weeks on Mondays. Upcoming dates are October 3rd 2022, and every two weeks after from 11.30-1.30pm. Sunderland Minster, High Street West, SR1 3ET
COVID CHAMPIONS PROJECT
The Covid Champions coordinator and volunteers worked hard for six months to provide key messages and support and advice for those seeking help to get the vaccine, Covid tests or up to date government guidelines on COVID.
For information on further support please contact the manager Sandra on 07525853913
FODI COVID RESPONSE WORK:
AGM NOV 21 REPORT BELOW
previous activities reported below
Activities during COVID can be seen in the two short films below:
WOMEN'S DANCE ON ZOOM AND IN MOWBRAY PARK AND THE DROP-IN AT SUNDERLAND MINSTER FOR FOOD, CLOTHES AND EQUIPMENT.
We would particularly like to say thanks for the emergency funding during COVID 19 from the Community Foundation Tyne and Wear, WCDT Wearside Community Development Trust, Police & Crime Commissioner and Sunderland Council. We would also like to thank our amazing team of volunteers without whom FODI would not exist and our partners Tracey West dance practitioner, Sunderland Minster and Roker Life with Social chef for all their support.
FODI achieved charitable status in July 2013 and our registered charity number is 1176524.
FODI has no religious affiliations. All asylum seekers and refugees are welcome.
Social Media: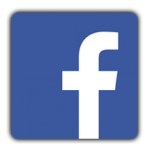 Funders:
We are very grateful to the Lloyds Bank Foundation who are currently the main funders of the Drop-In and our core costs, and the NHS Sunderland Clinical Commissioning Group who fund the various activities and outings we run for our members. We thank Sunderland Council for direct support to FODI clients and we also thank the Community Foundation Tyne and Wear Roseline Fund and Pea green Boat for essential funding  to deliver our welcome to all new arrivals and support all our projects.