New Arrivals
Asylum seekers arriving in Sunderland are welcome to come to our drop-in for registration and orientation. There they will meet our volunteers and volunteer interpreters who will give out the FODI welcome letter (translated into five major languages) go through the new arrivals information ( SEE LEAFLETS BELOW) and check whether they have a GP and solicitor; we also signpost people to ESOL and to other agencies for advice or assistance.
For new families; we have volunteers who visit all new families and help them settle here by taking them to local schools and helping them register at their GP and deal with any housing issues.
View arrival information here:
This project was funded by: COMMUNITY FOUNDATION TYNE AND WEAR NEW BEGINNINGS FUND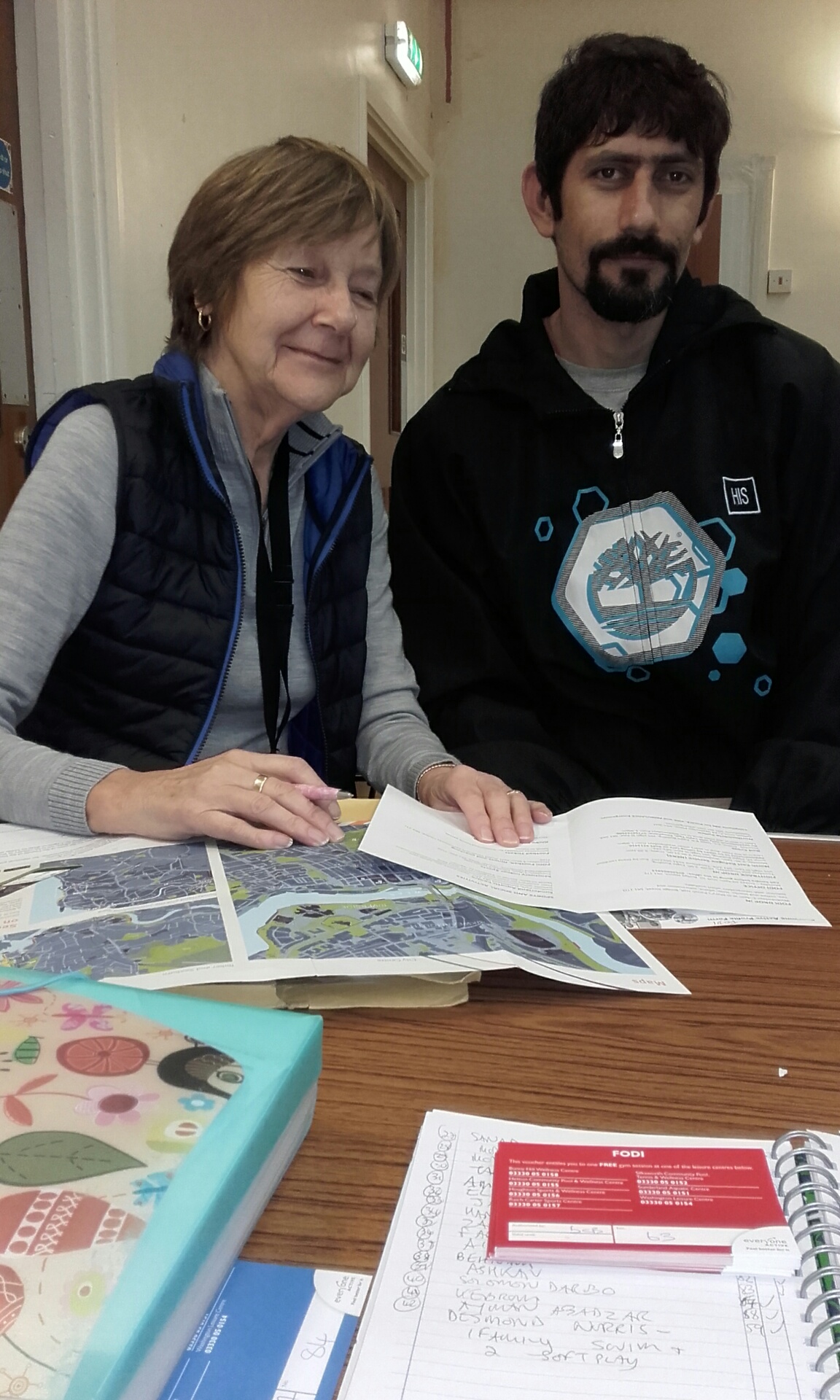 Police Safety Advice
Community Engagement Officers, Richard Miles and Paul Marshall for the police in Sunderland have shared advice on living safely in the UK. FODI has helped to foster a good relationship between the pollice and the asylum-seeker community in Sunderland.
We had the help of volunteer interpreters from FODI for the Arabic, Farsi, Amharic, Tigrinyan, Oromo and Kurdish communities . We were grateful to receive an Awards for All grant as part of the BME network series of sessions regarding education, crime prevention etc. and this money has been used to translate the accompanying notes and printing these guides to put into the asylum seeker houses' welcome packs. The PDF versions of these are available for here for anyone to download.